Tradition is our secret,
quality is our choice.
The taste of Trentino cuisine always on the table for you
We are open all year round, always on the road and ready to let you discover the specialties of our land
The best place where you'll find yourself stopping to eat. If you're traveling through Trentino by bike, motorcycle, or car, our restaurant awaits you. We are always on the road wherever you go, always open and always ready to let you taste the finest traditional Trentino cuisine. Not only that, from Alt Spaur you can enjoy typical dishes and the splendid view of the Val di Non from our panoramic terrace. Tradition is our secret, quality is our choice: on the menu, you'll find tasty traditional first and second courses, but above all, our famous tortel di patate.
We are certified as a restaurant for celiac individuals by AIC within the "Gluten-Free Dining Out" program.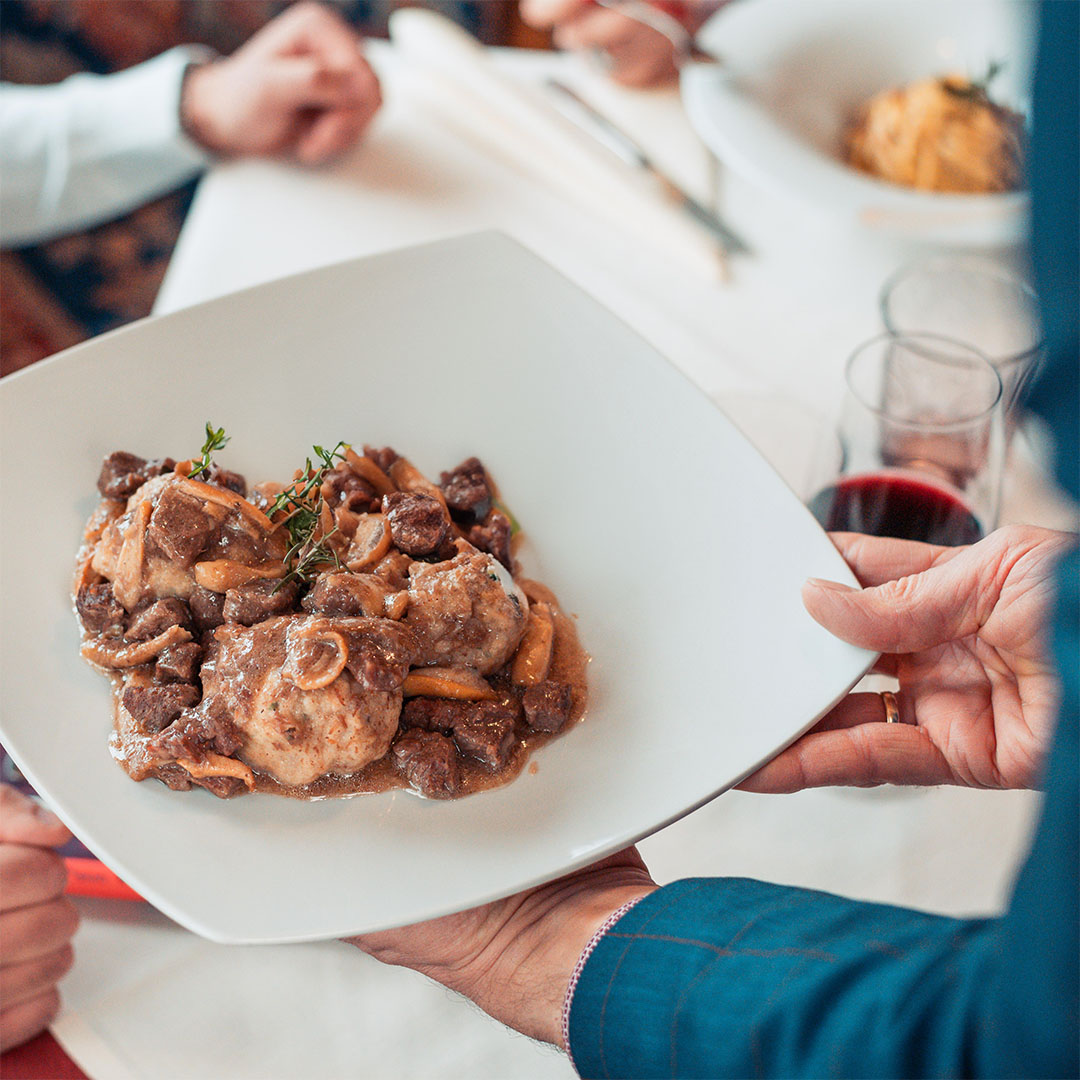 The Potato Tortel is the authentic taste of Val di Non, come and try it!
Genuine, flavorful, unique. The Potato Tortel from Alt Spaur is an unforgettable taste experience. We have a true vocation for the quintessential Nones dish: with us, you can enjoy it at its best and most authentic. We prepare it according to the traditional recipe that has been passed down for generations: using only Kennebec potatoes in the dough, which come directly from a trusted local farm. We offer it in three different versions to suit your taste: try them all and then tell us your favorite!
And the Potato Cake? It's another one of our specialties: always prepared with Kennebec potatoes, baked for a long time to make it light and tasty. And if you're not in the mood to wait, to savor your potato cake, call us and reserve it before you come!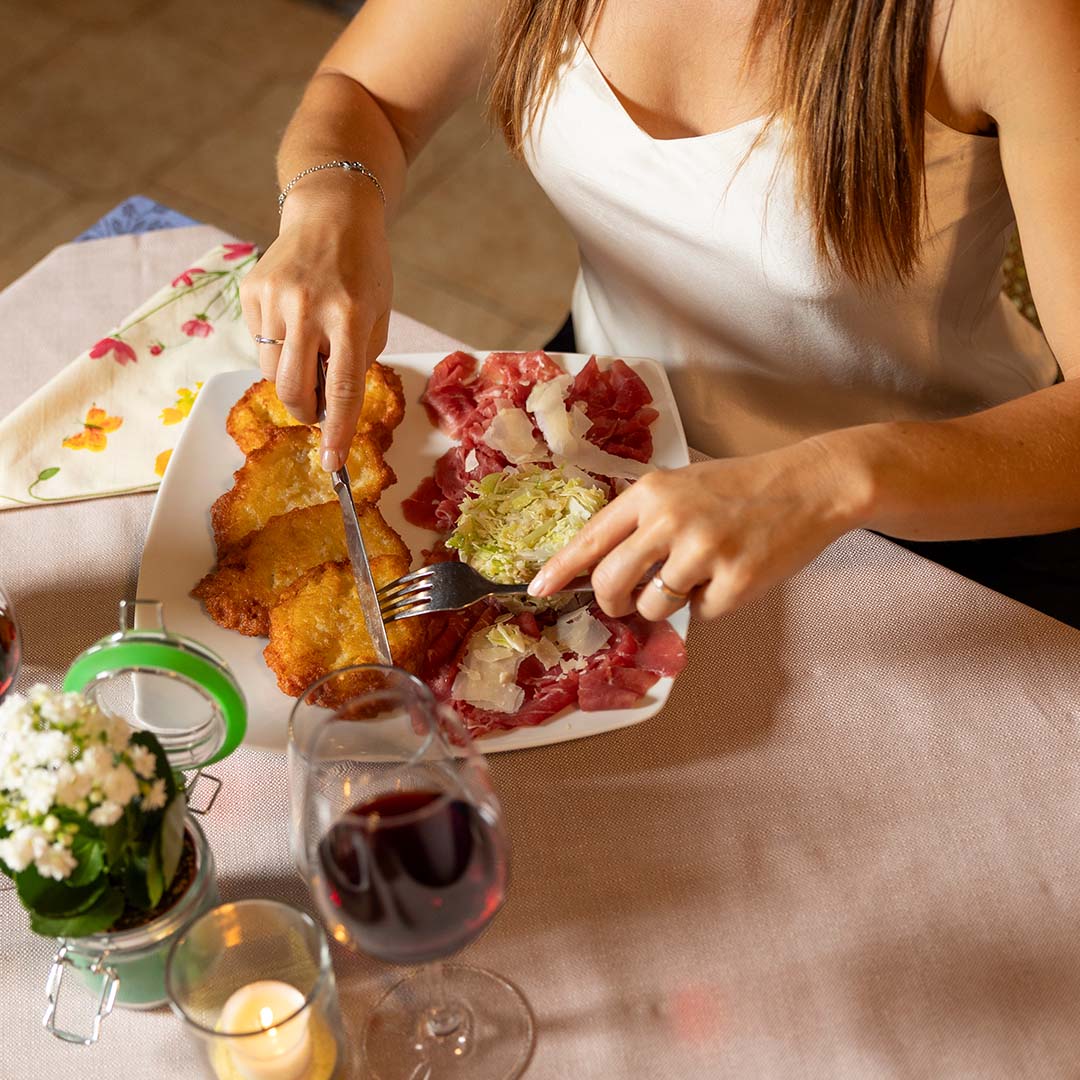 We do everything in-house, carefully selecting the ingredients
The cuisine of Alt Spaur is a work of care, passion, and good food
Twenty dishes of traditional cuisine, a daily special, and several options for vegetarians. Not just tortel, at Alt Spaur restaurant, we have a selection of typical regional starters and main courses that we carefully prepare every day. We make our own pasta, process the meat ourselves, and choose local excellences: from Kennebec potatoes to Zambana asparagus. And then cheeses, seasonal vegetables, "giardiniere" pickled vegetables, and much more. Here, you'll find the authentic taste of Trentino.
We are a certified gluten-free restaurant.